Mercer's Kitchen is a premier, full-service wedding & event planning company in Sedona, Arizona
Make Your Wedding One To Remember
Stress free wedding venues with spectacular red rock views
Our top priority is to create a memorable experience for your wedding, rehearsal dinner or private event. With more than 3 decades of experience, we are Sedona's trusted wedding and event catering professionals recognized for delivering outstanding events with the highest level of service and innovative and creative menus.
Imagine your next event high on the mountain top at sunset with 360 degree views of all of Sedona's Red Rocks
Treat your guests to first class cuisine, exceptional service and breathtaking views of the sunset. We pride ourselves on our ability to customize your menu in accordance with your theme and budget and our friendly and professional team will cater to all your needs.
We have 4 fantastic locations with distinctly different scenery that can host your next event
Lawn & Fire Pit at Mesa Grill
Offers the opportunity to host your special banquet, wedding or wedding reception with the most incredible views in town. With such a unique location overlooking all of Sedona, we would love to share your once-in-a-lifetime special occasion.
This location can fit up to 150 guests. Tables and chairs are provided for up to 100 guests.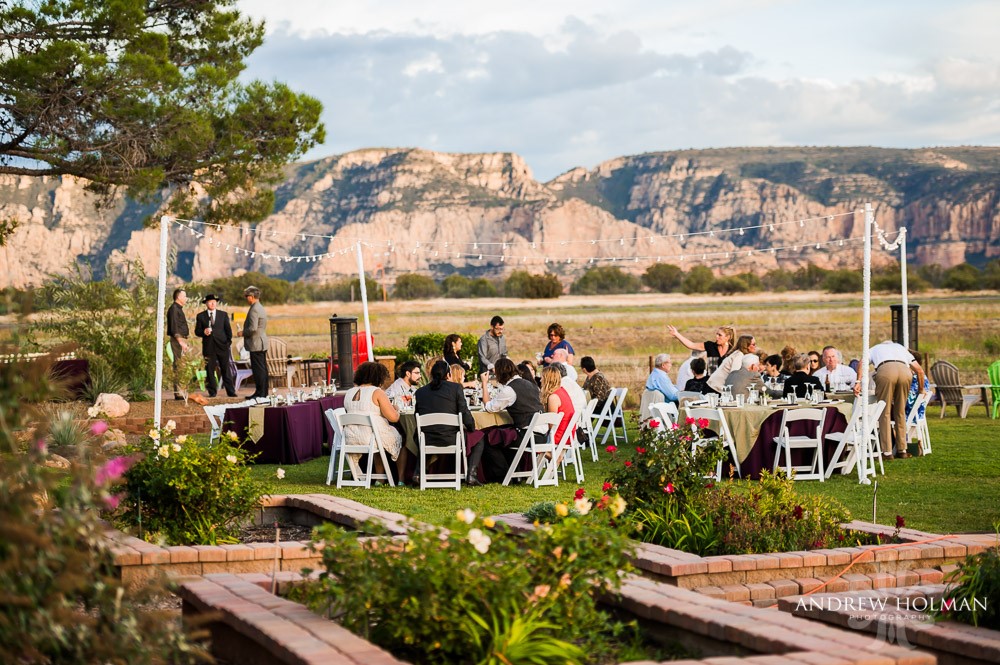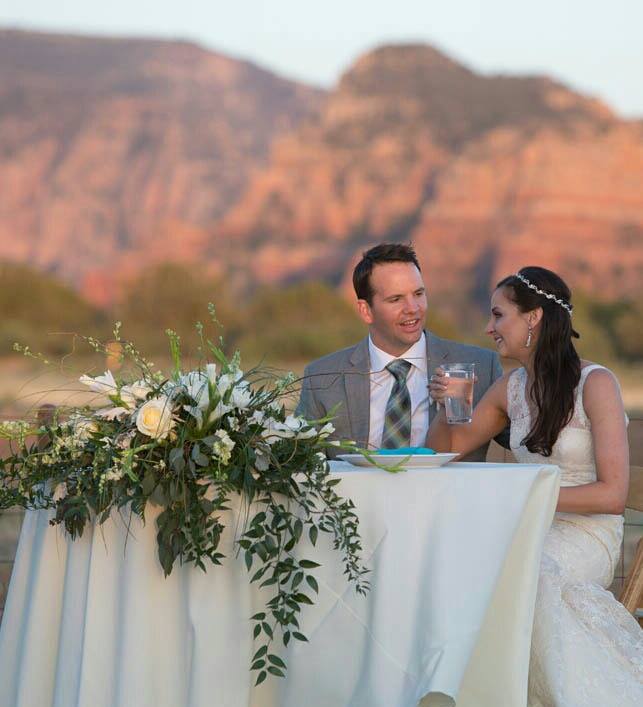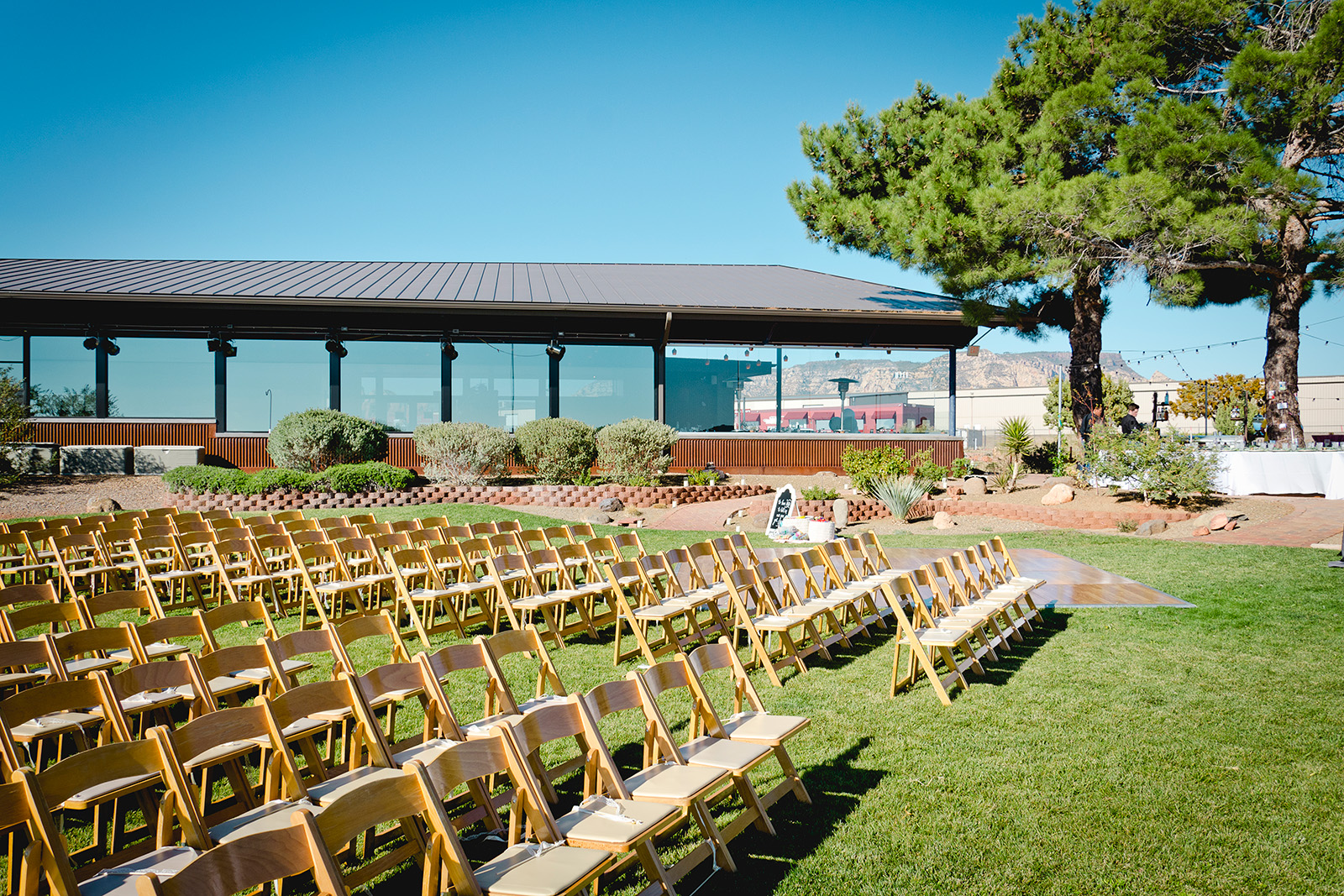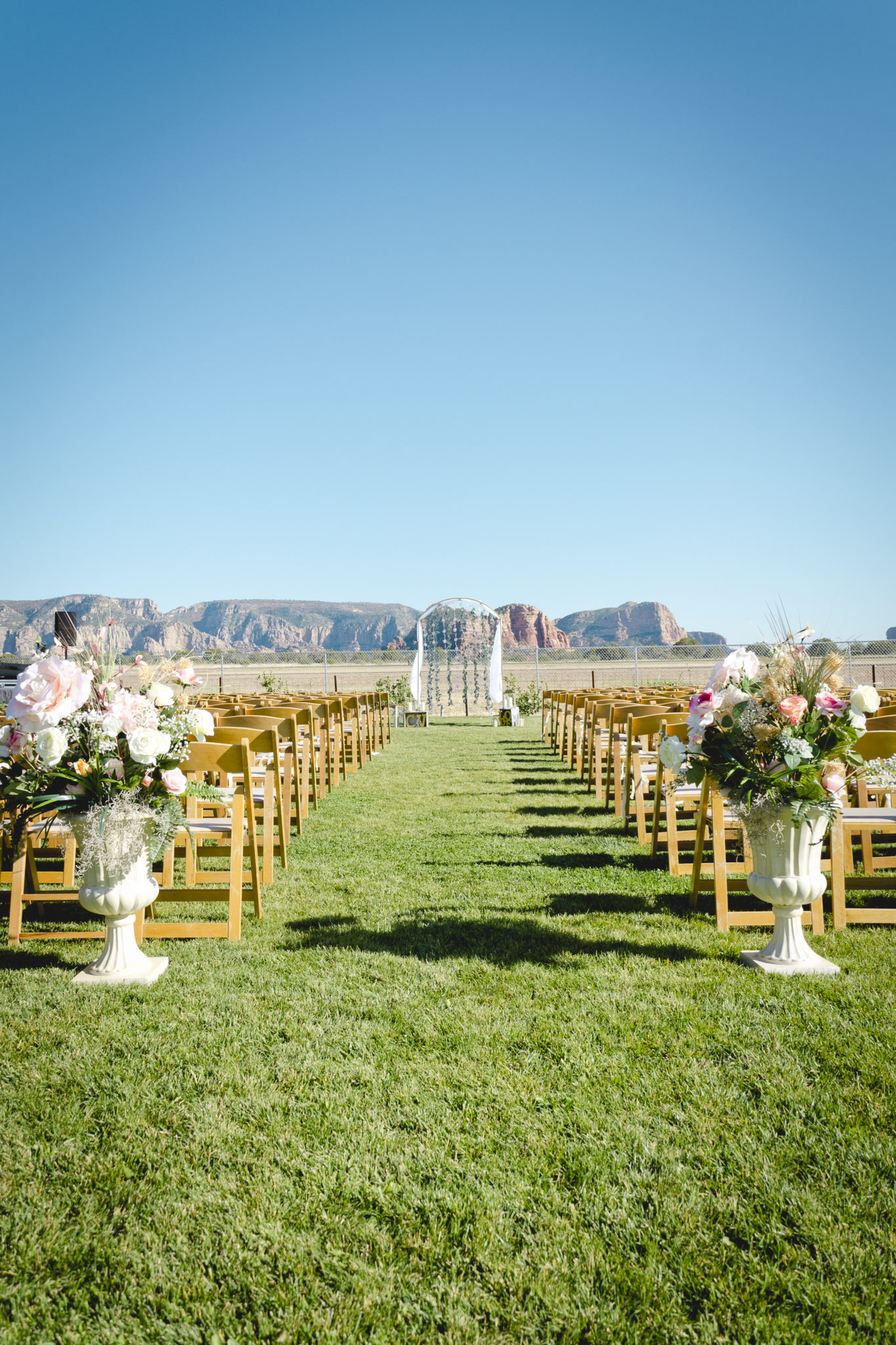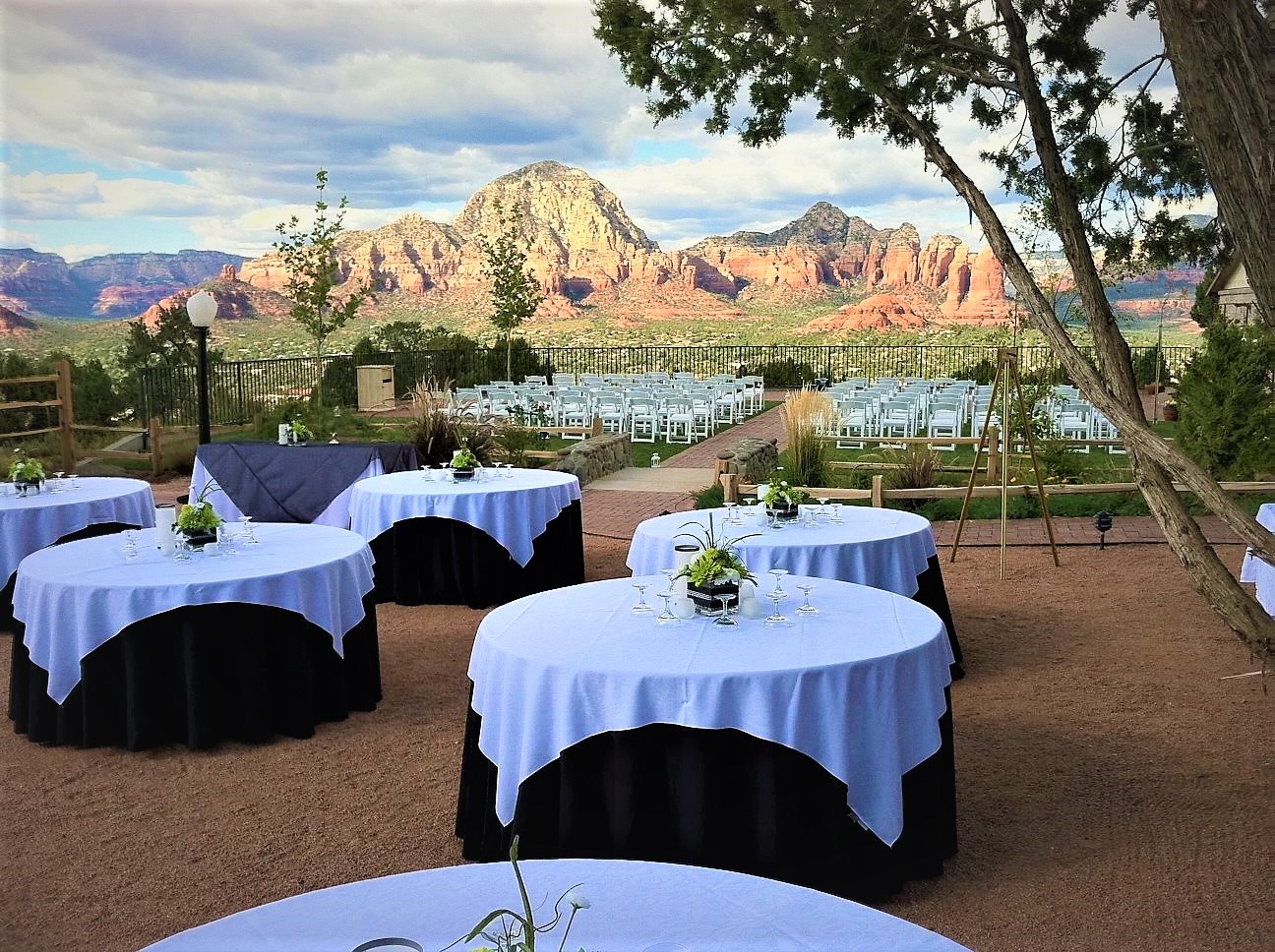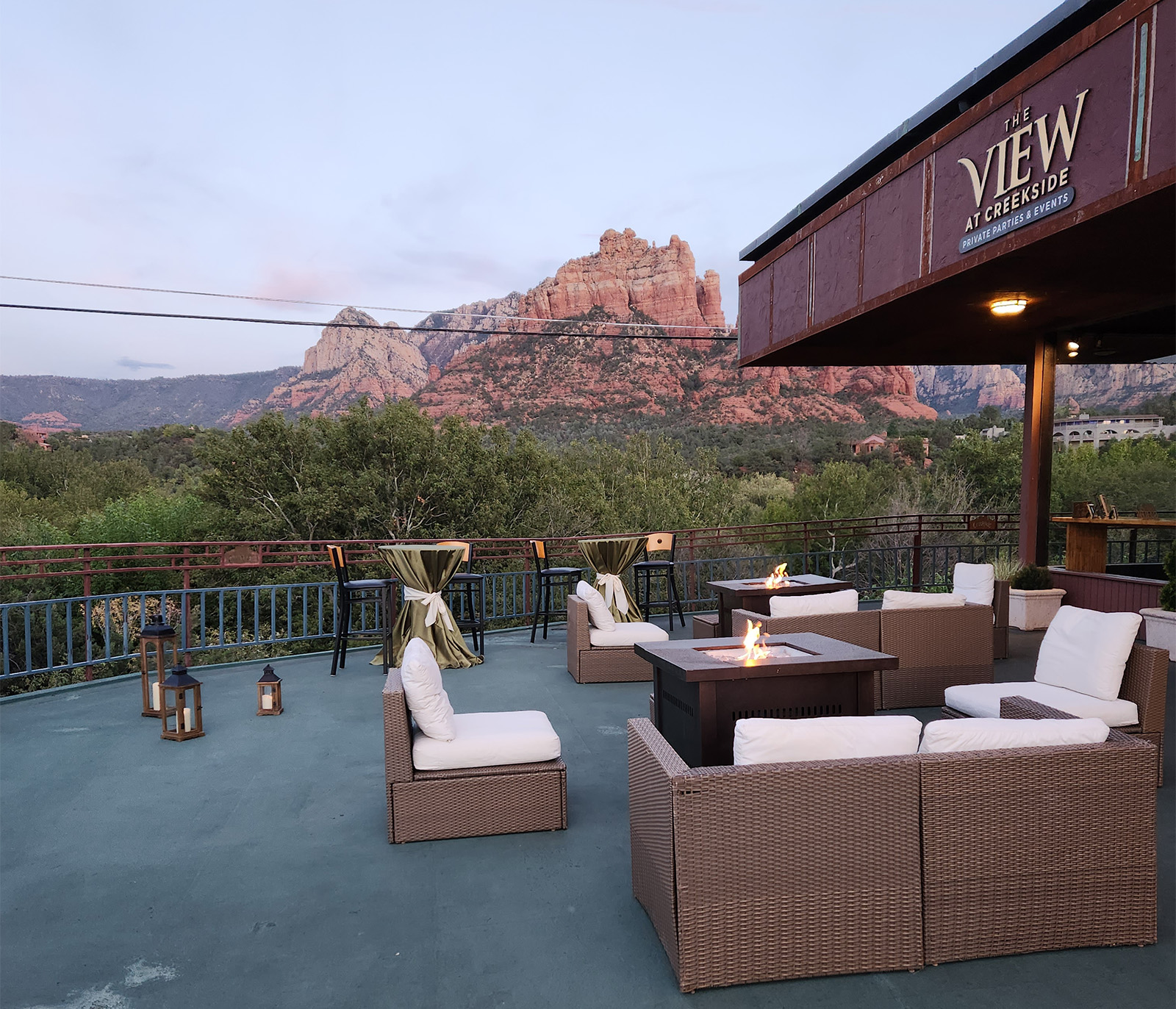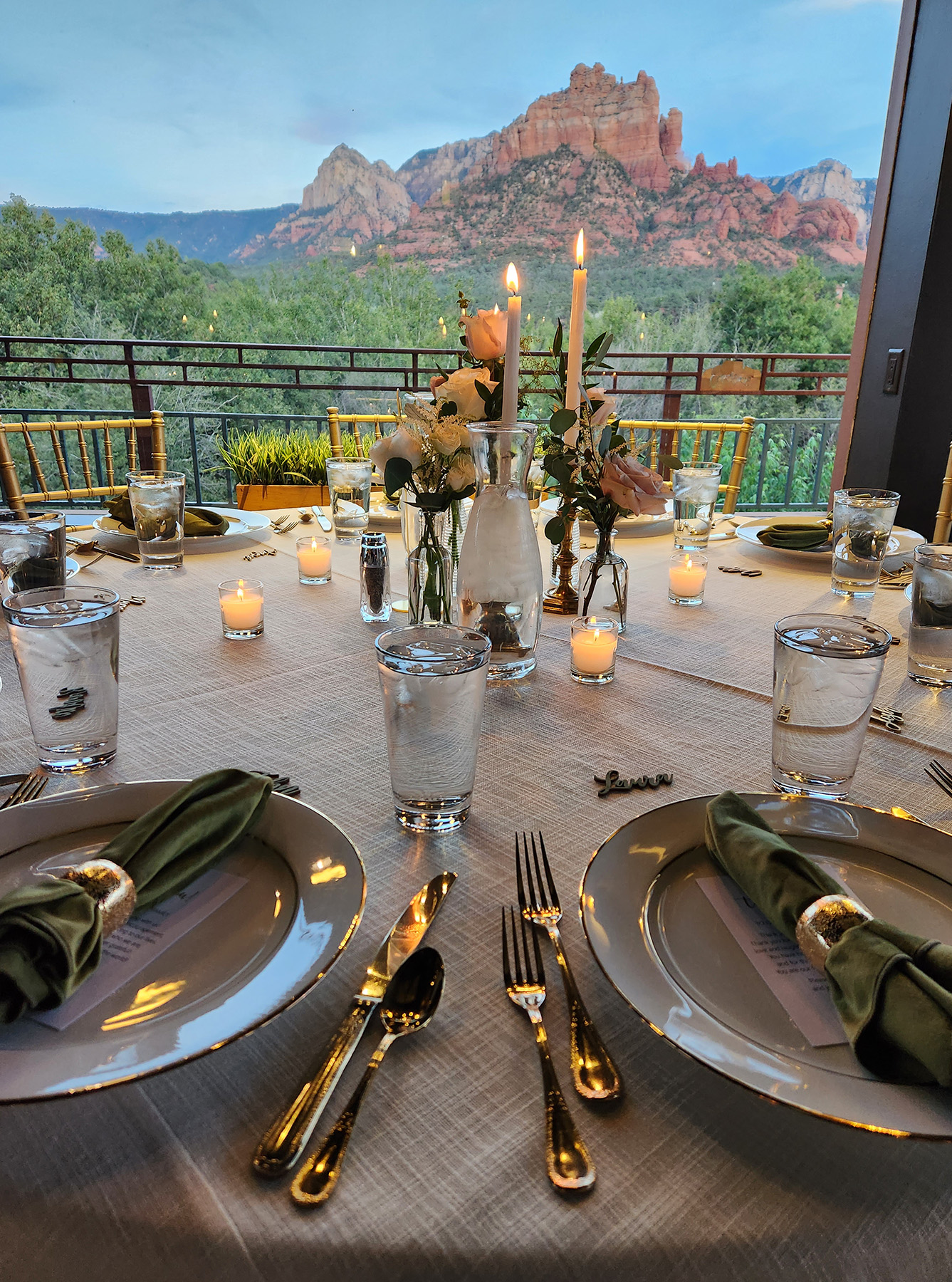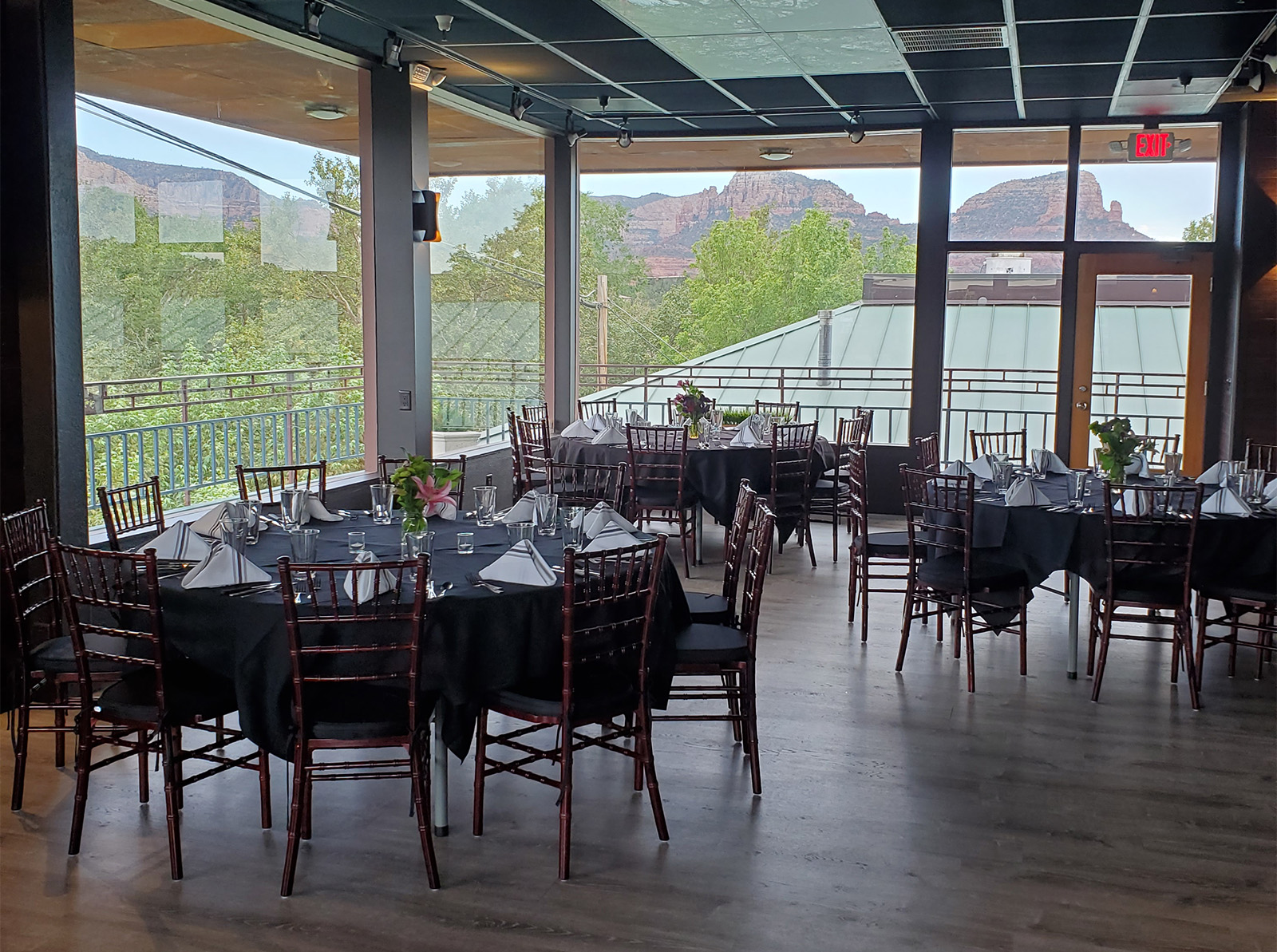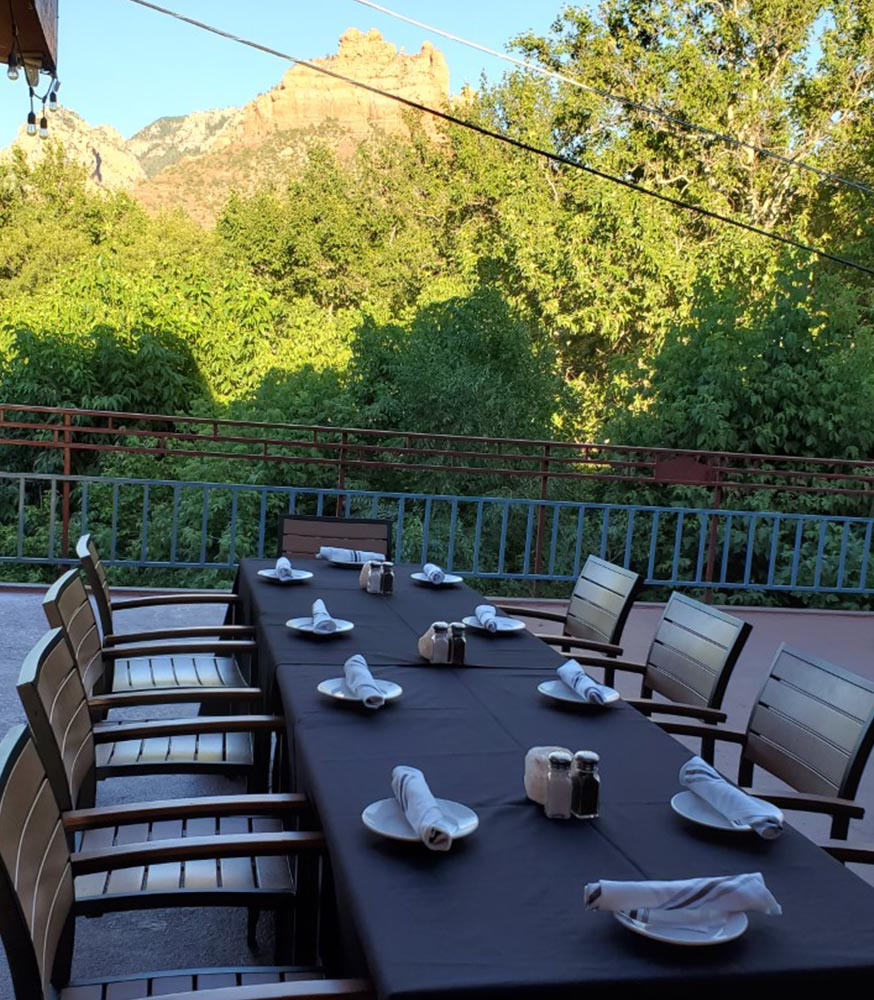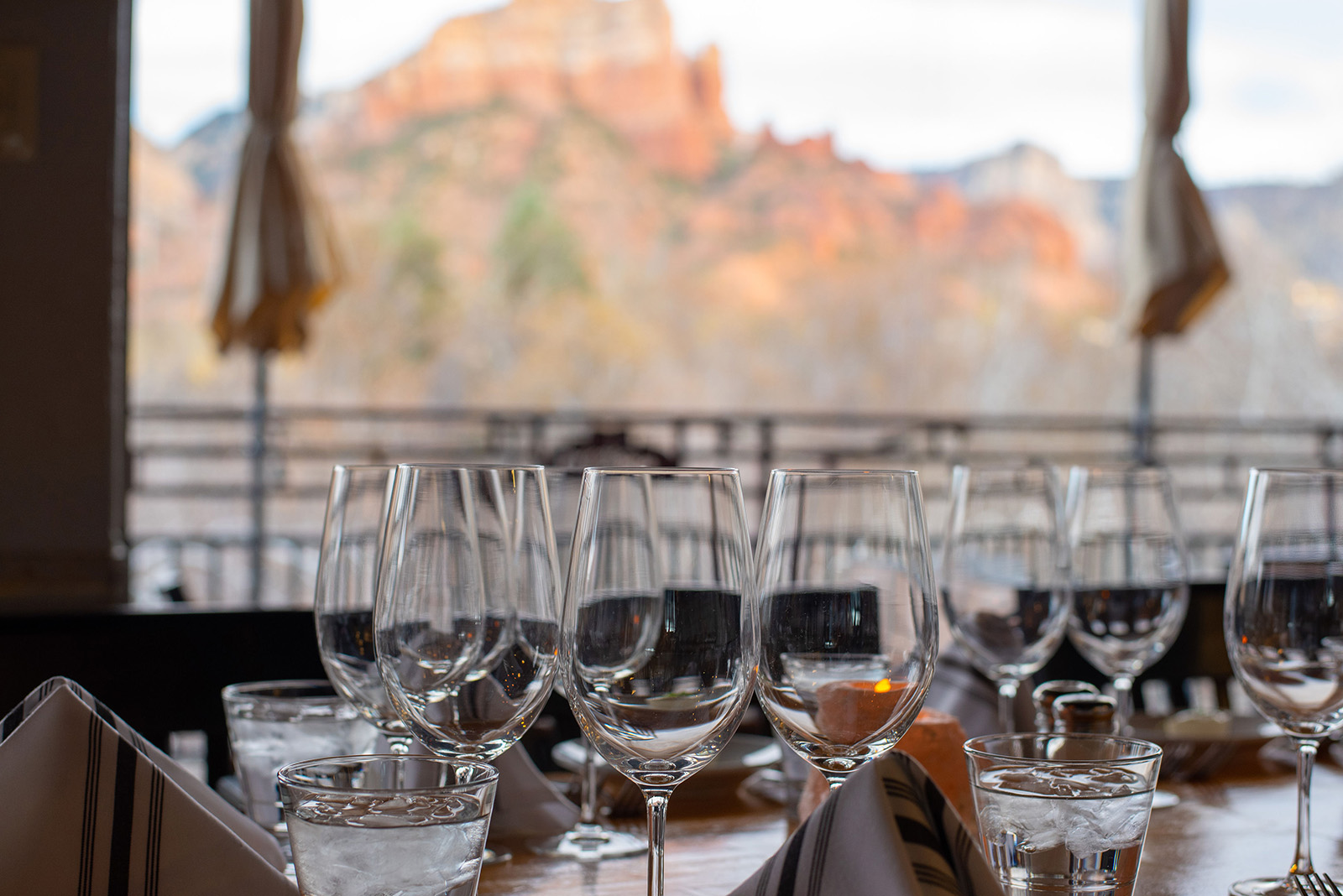 Intimate Setting With Beautiful Views.
The View with its spectacular views overlooking Oak Creek, the combination of lush green vegetation against the iconic scenery of Sedona's Red Rocks provides the perfect backdrop for any private gathering or small wedding.
Seating up to 50 guests it's a perfect private venue for a small and intimate gathering of your closest friends, a wedding rehearsal dinner or the company office meeting. The red rock views are unsurpassed!
Rascal Private Dining Rooms
Leave the prep work to us and we'll leave the partying to you. Whether you're having a small event or a major function, we've got your back and would be happy to accommodate you.
Rascal features two private dining rooms, one seating up to 40 guests and one seating up to 20 guests.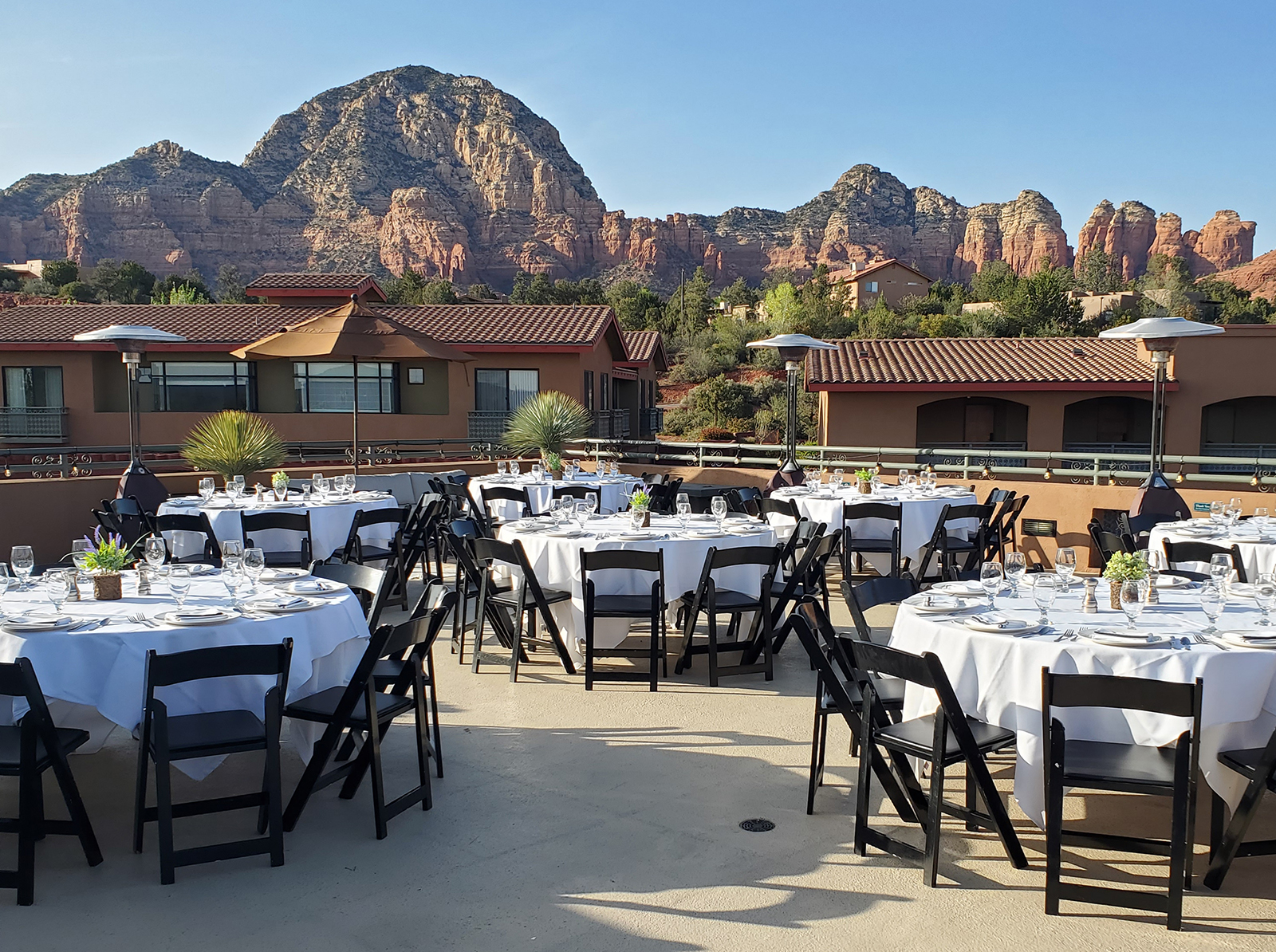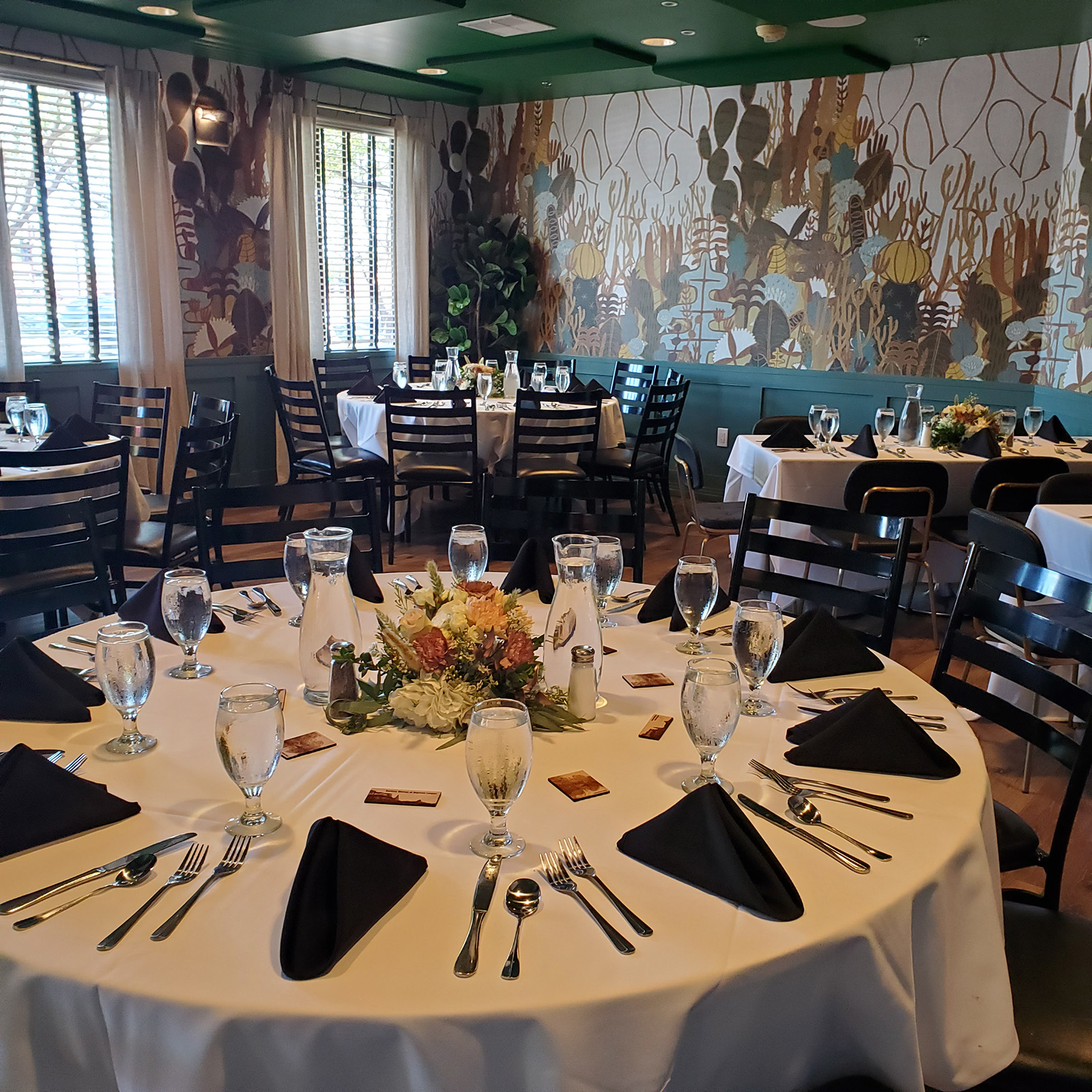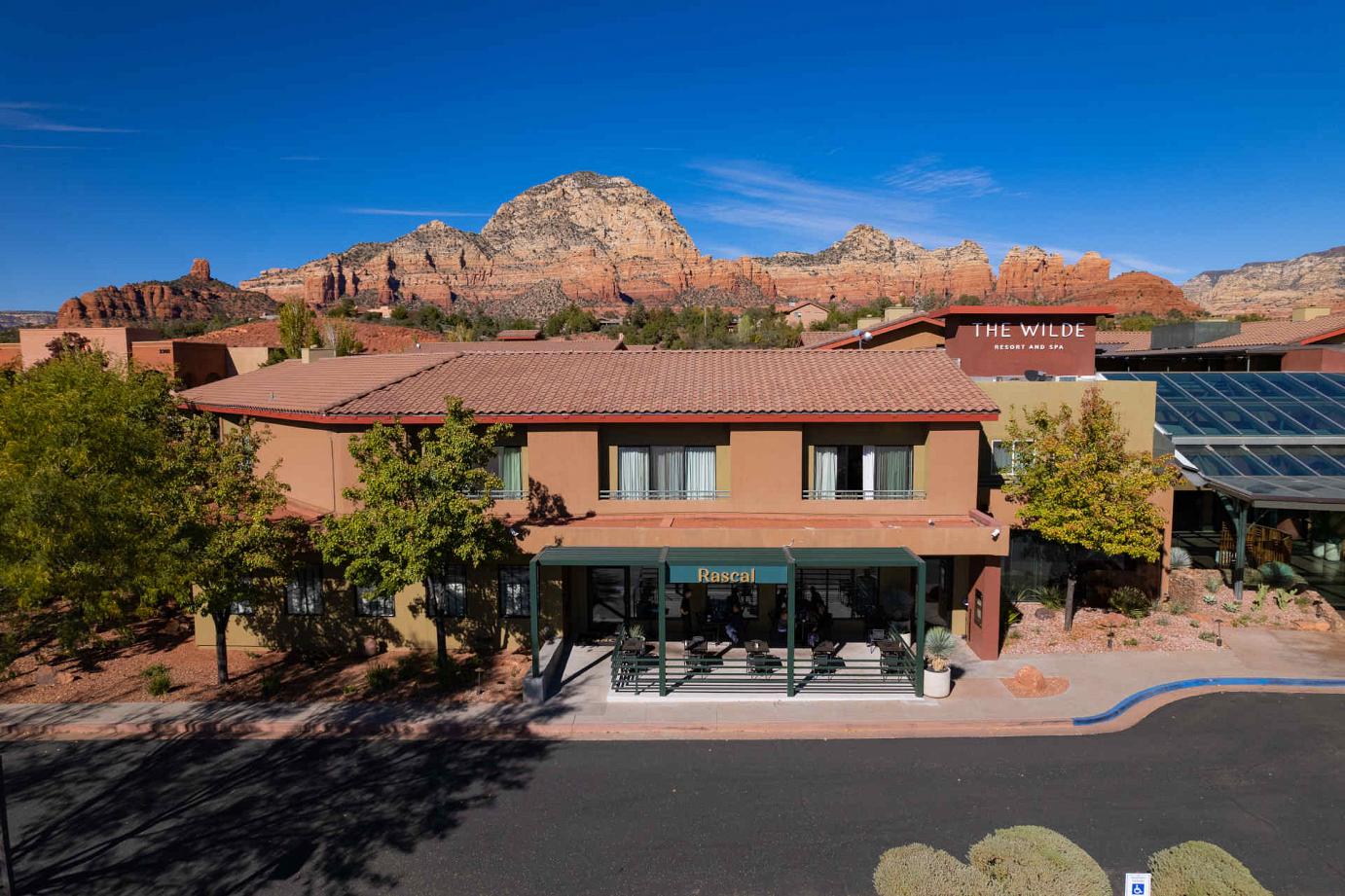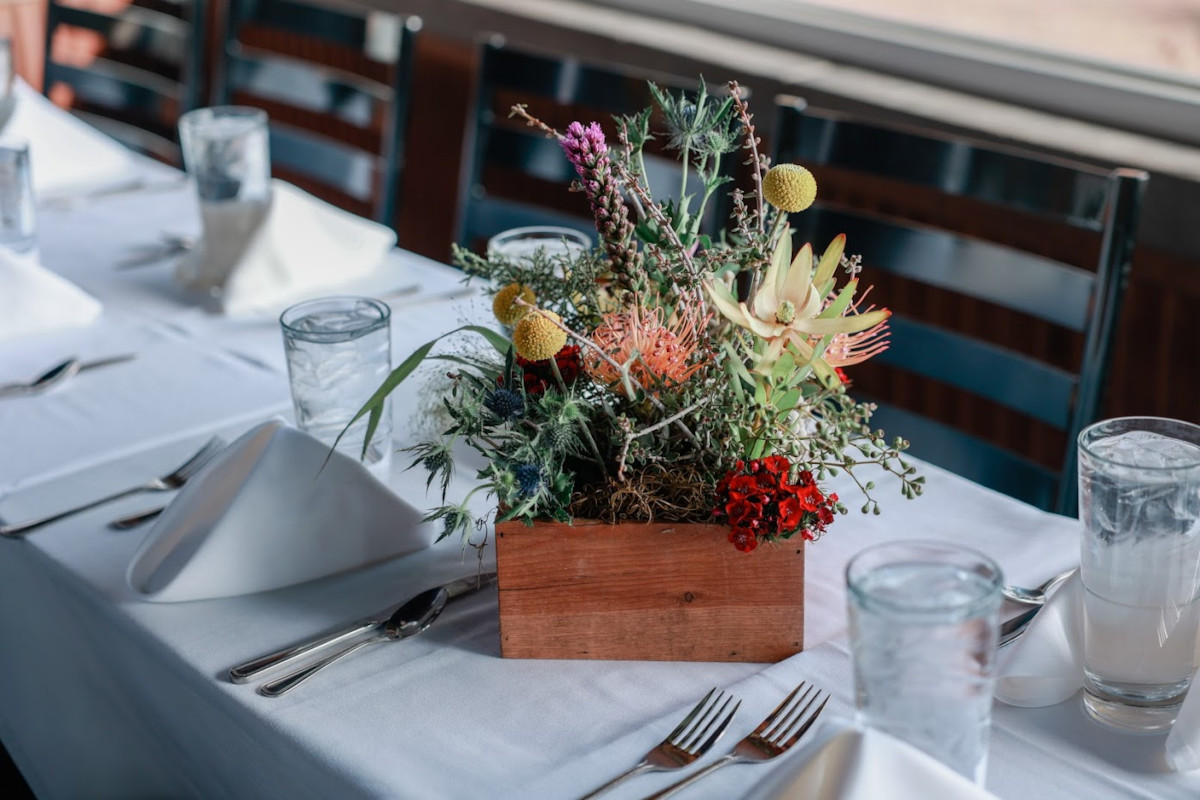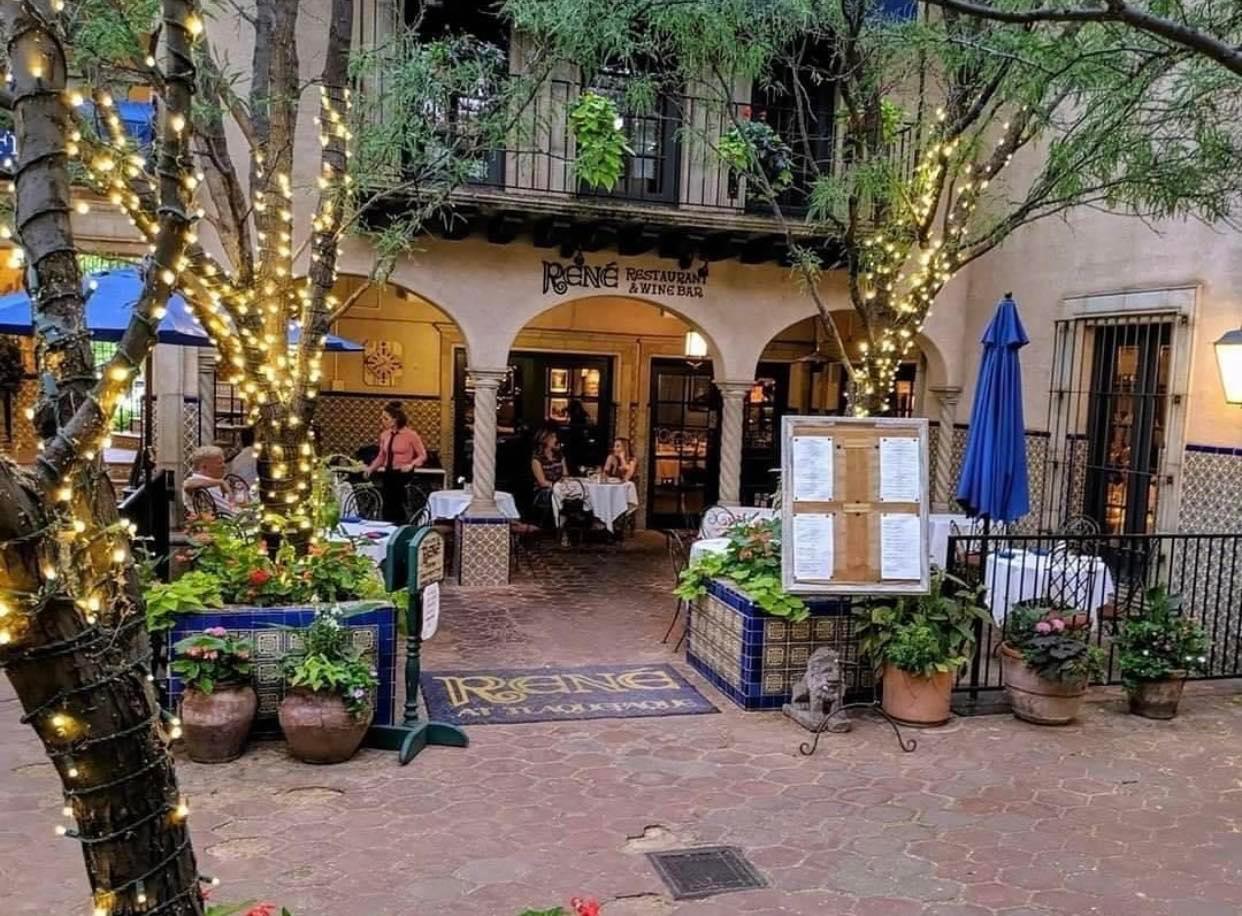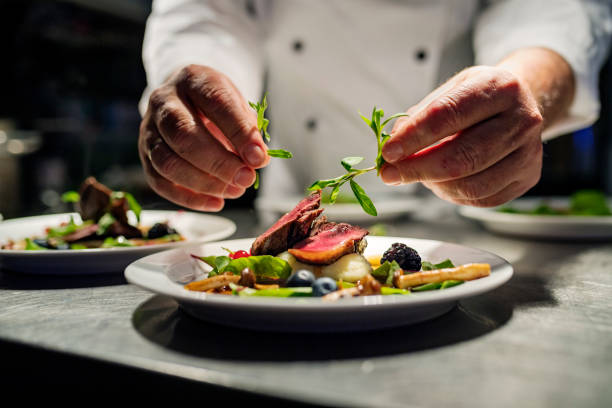 Inside, René offers an intimate dining experience. Outside, our courtyard offers a step into another world—take in Sedona's complement of red-rock buttes and sycamore groves. 

Mercer's Kitchen did an awesome job catering our wedding! I highly recommend them to anyone in Sedona who needs the best catering services for their wedding without breaking the bank.
Danielle R

We needed a caterer for a 50th Anniversary party we were putting together for our parents. Mercer's Kitchen was simply amazing!
Kristi M