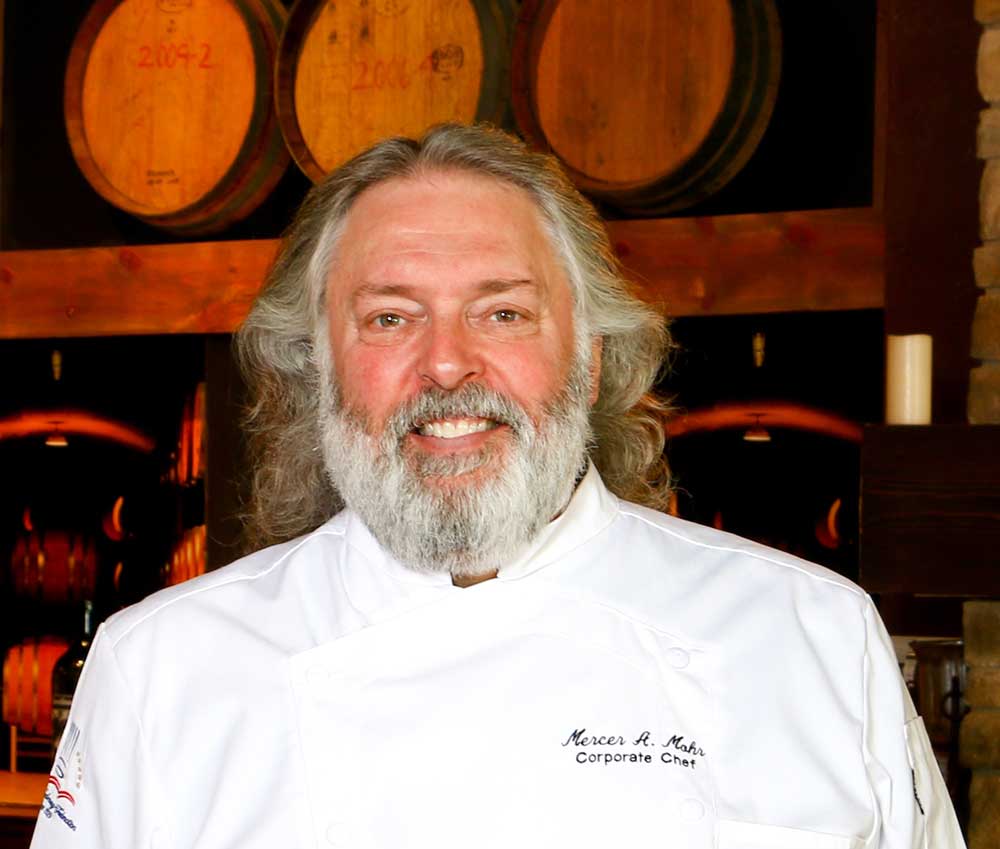 Chef Mercer Mohr
Corporate Chef, Restaurateur & Founder
After graduating from the prestigious Culinary Institute of America, in Hyde Park, New York. Mercer Mohr honed his skills, having the opportunity to work under several certified Master Chefs accompanied by a great corporate team, while opening restaurants across the United States for the fast growing Hyatt Hotel Corporation.‌
Mercer graduated from the Hyatt Culinary Training program and went to work for the Five Star, Four Seasons Hotel in San Francisco. Years later, while Executive Chef for the Four Seasons Clift Hotel, Chef Mohr was awarded "San Francisco Chef of the Year", for his innovative wine dinners and contributions to the New American Cuisine emergence.
Chef Mohr's other accolades and achievements include New York wine pairing dinners for the membership of the James Beard Foundation and the "National Hotel Chef of the Year" for his work with the American Culinary Institute.
Chef Mohr also opened restaurants for Harrah's Casino in Lake Tahoe, The Valencia Hotel Group, Omni Hotels, Rock Resorts, Vail Resorts, Squaw Valley Ski Corporation and The Camelback Inn Resort and Spa (Scottsdale).
Chef Mohr then took the helm as the Corporate Executive Chef for Tsar Nicoulai Caviar Company. After helping to expand the company and mastering the making of artisinal American Osetra Caviar, Chef Mohr opened the acclaimed farm-to-table Tsar Nicoulai Caviar Café in San Francisco.
From San Francisco, Chef Mohr (sight unseen) took a leap of faith and purchased Creekside American Bistro. In 2015 he sold Wild Thyme Restaurant Group and started Mercer's Kitchen.
James Beard Foundation Awards
Established in 1990, the James Beard Foundation Awards recognize culinary professionals for excellence and achievement in their fields and emphasize the Foundation's mission to celebrate, nurture, and honor America's diverse culinary heritage through programs that educate and inspire.
James Beard Award: TSAR NICOULAI CAVIAR
Winner / Executive Chef Mercer Mohr
James Beard Foundation: "Outstanding Contribution to The Foundation Award"
Presented by Julia Carolyn Child 2002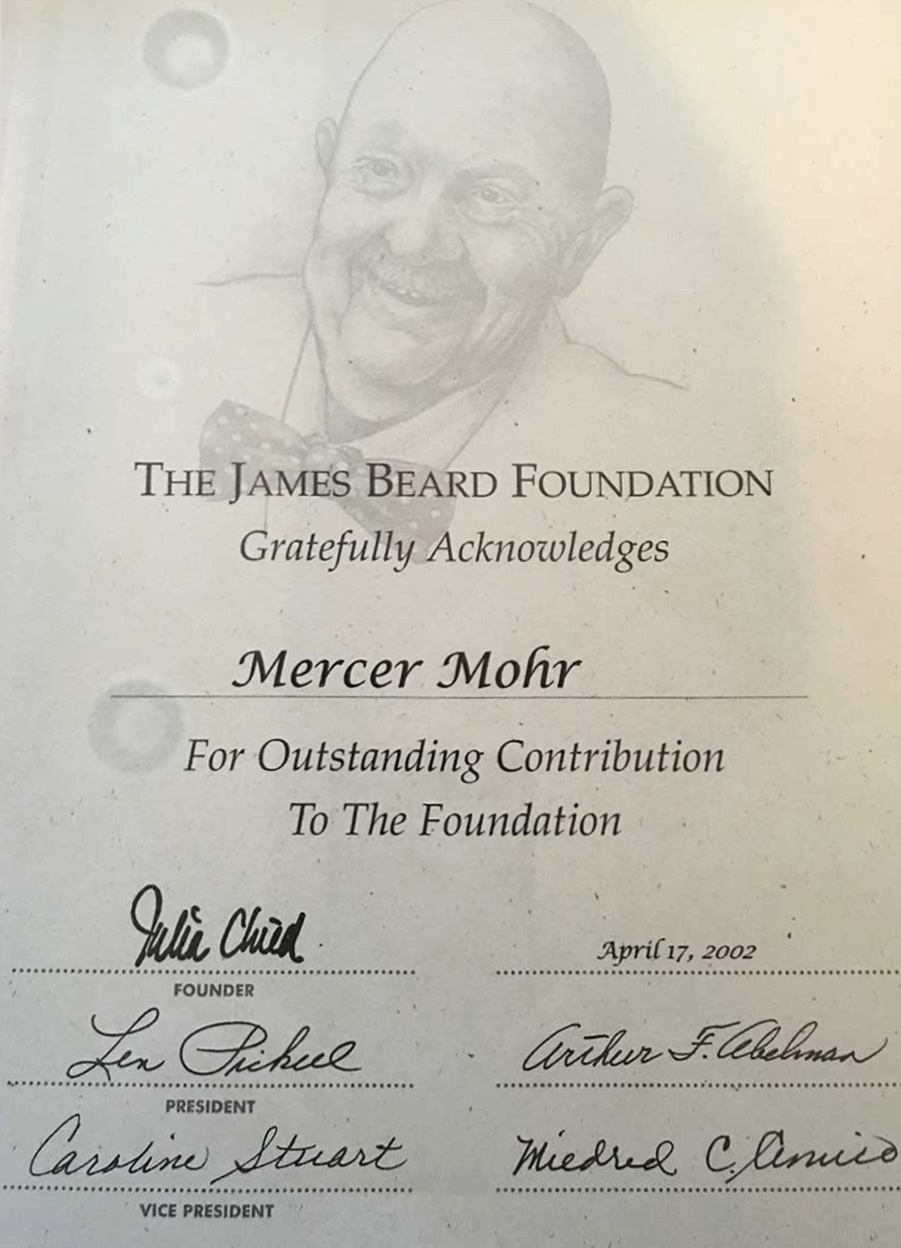 Chef of the Year – Sierra Sun – Lake Tahoe – Corporate Executive Chef Squaw Valley Ski Resort
National Hotel Chef of the Year – American Culinary Institute – Outstanding Menu Design
Chef of the Year – American Tasting Institute – Best New York Wine Pairing Event
Chef of the Year Houston Texas 2001 & 2002 – Executive Chef: Omni Hotel's Inn on the Park
Chef of the Year – Knights of the Vine Houston – La Reserve Restaurant
San Francisco Chef of the Year – American Culinary Federation – Executive Chef: Four Season Hotel
Caribbean Culinary Federation – Best of Show – Seafood Competition
Caribbean Culinary Federation – Best of Show – Beef Competition
American Culinary Federation – Best of Show – Vegetarian – Vail Colorado